Ask the experts
Here is a selection of Q&As from Your London Wedding magazine. If you would like your question answered by our experts, please email it to editor@yourlondon.wedding.
To view more Q&A's on a different topic, please select one from the list below.
Hot topic: Summer days
Our experts on the season's dilemmas
---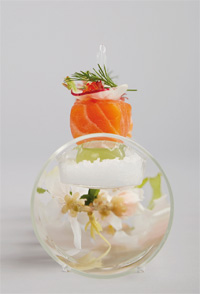 Garden party
Q. We're looking for inspiration for our wedding breakfast. Our big day will take place outside at the height of summer, and we're (optimistically) hoping for a heat wave. What would you suggest?
A. Richard Cubbin says: I admire your optimism! I'd suggest keeping the food light and fresh, perhaps with a nod to a great British summer institution, the garden party. Cured salmon with a pipette of lemongrass and cucumber broth served on a manicured 'lawn' of micro-moss or savoury macaroons with duck liver mousse and a fresh apple slice served in a bird's nest garnished with edible flowers and hovering butterflies. I'd complement the canapés with an English sparkling wine or a modern take on a classic Pimm's.

For the breakfast itself, I'd advise giving guests a chance to cool down a little with a cold starter of chilled ravioli of tomato oil, basil cress and mozzarella and, for the main course, what about a nod to the Great British barbecue with lamb burgers, served on a miniature barbecue? These bespoke units come with a fuse that your guests light and then flame grill their burgers to perfection. Congratulations and have a fantastic day.
---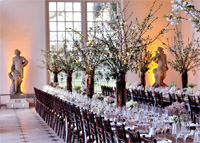 A very good place to start
Q. We're tying the knot next summer and, to be honest, we don't know where to start. All we know is we want to spoil our guests with great food and wow-factor entertainment. Any suggestions?
A. Georgina Shryane says: A good place to start is to make a list of your priorities for the day itself. Many of the choices will depend on your budget, so it's important to set this early on. Once that's in place, you can start thinking about the fun parts.

Many venues are booked far in advance, so deciding on a venue is key. The earlier you start looking, the more likely you are to get the time and date that you have planned for.

It's a good idea at this stage to start counting family and your closest friends to get a sense of how many guests you'll be inviting. This will help with getting an idea on the size of your venue.

The next key decision to think about is your choice of caterer. Once you've chosen, it's always helpful to meet your caterer at the venue as they'll be able to give you a visual idea of colours and space.

Entertainment-wise, get creative. Start with a moodboard with all of your wildest ideas and then your supplier can streamline them, and deliver the wow-factor wedding you're looking for.

Once you've chosen your venue, caterer and suppliers it's time to put your trust in them and they'll make sure every detail is covered and that it's a truly memorable day.
---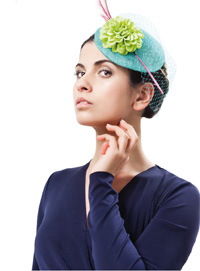 The heat is on
Q. I've been invited to a glorious al fresco wedding over the August bank holiday, and the dress code calls for a hat. What are the latest styles for headgear and can you suggest something suitably summery?
A. Katherine Elizabeth says: An al fresco big day sounds lovely and a hat is the ideal accessory in the summer heat. A lot of people are wearing lighter headpieces to weddings these days, preferably made from Parisisal straw or sinamay. It's always good to wear an elegant hat with a difference so you stand out in a good way.

Buy a hat with a great shape and not a flat base that you can't see because it has too many feathers on it; feathers are great as long as they add to the hat and don't take over.

Crown and brim hats are still in fashion but less people are wearing them because they prefer to style up their hair and choose a hat that enhances this, instead of hiding their do.

You could be more adventurous and wear a sculptural hat instead. Try to find out what the mother-of-the-bride is wearing if you can, because you don't want to upstage her.

On that note, tradition dictates that you should take your hat off if the mother-of-the-bride removes hers during dinner. Your hat shouldn't be too wide either, so the waiters can serve you, and never wider than your shoulders because this will make you look shorter
---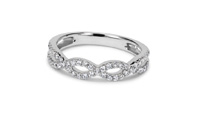 Present for the future
Q. It's our first anniversary this summer and I'd love to buy my wife something special to commemorate the occasion. I know diamonds are technically for the 60th anniversary but it seems a long time to wait, so instead I'd like to buy her something she can still wear in 60 years' time. What would you suggest?
A. David Allen says: It's said everywhere that diamonds are forever, but it's important she doesn't have to wait forever to get some. The perfect gift for a first anniversary would be an eternity ring that is claw- or channel-set. They're delicate enough to wear with her existing engagement ring and wedding band, but they don't have to cost the earth. Prices start from around £400 for something that is beautiful and will last for 60 years and then some.
---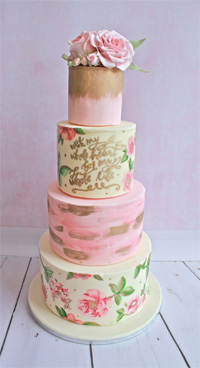 Melt proof
Q. I'm looking for inspiration for our wedding cake – we're hosting our big day in a gorgeous garden in July, so I was thinking something summery and floral that will be able to stand up to the heat at that time of year. What would you suggest?
A. Elizabeth Southall says: Having your wedding in the (hopefully) brilliant July sunshine is a wedding dream, but can sometimes be a bit of a nightmare for the cake.

To keep your cake looking fresh and gorgeous at the height of summer, I'd recommend a traditional fondant and marzipan finish over buttercream, which can melt and soften in the heat. To ensure any decorative flowers remain their best and don't frazzle in the sun, opt for blooms crafted in sugar that won't wilt or brown – plus you can take them off and save them for years to come.

For the less traditional bride, painted floral motifs are a huge trend in the wedding cake industry this year and are a beautiful way to achieve a summery floral look, risk-free.
---
Contact our experts...

David Allen
Jeweller, 77 Diamonds

Elizabeth Southall
Cakemaker, Dolly Dew Drops

Georgina Shryane
Caterer, Blue Strawberry

Katherine Elizabeth
Milliner, Katherine Elizabeth Hats

Richard Cubbin
Caterer, Alison Price
---