Ask the experts
Here is a selection of Q&As from Your London Wedding magazine. If you would like your question answered by our experts, please email it to editor@yourlondon.wedding.
To view more Q&A's on a different topic, please select one from the list below.
Hot topic: Planning makes perfect
From wheelchair access to sourcing the perfect bridesmaid's dress, our experts are on hand to solve your planning problems.
---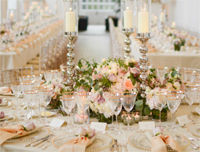 Lost in London
Q. We've booked a fabulous central London venue for our wedding but we're finding it hard to settle on a theme to tie together all the different elements of our big day. What would you suggest?
A. Sarah Balfour says: There's a constant reinvention of themes for weddings in London venues – everything is possible. It really depends on your venue, the history and style that comes with it and on your personal taste. For example, the late-Victorian mansion, Two Temple Place really lends itself to a 1920s Great Gatsby theme, while Kensington Palace Orangery begs for classic, garden-infused style. Claridge's is perfect for an Art Deco affair. I would say 'listen' to your venue, discover what it is about the space that inspires you and go from there.
---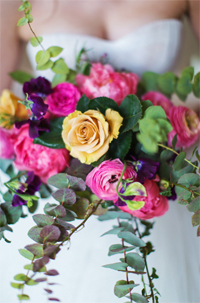 Think pink
Q. I'm planning a winter wedding and would like to use seasonal flowers – but don't want to compromise on pretty. What blooms could fit with my pink and white theme at this time of year?
A. Liz Inigo Jones says: I'd go for lots of white roses, anemones, amaryllis and hydrangea with hints of pink brought in with roses, lisianthus and freesia. Use silvery-blue eucalyptus as a foliage base to anchor the look to a fresh crisp winter feel. To add warmth, place lots of tea lights in crystal and/or frosted votives and scatter around the tables, or display your flowers in tall, grand candelabra with a circle of candles around the base. Add crystal droplets to the candelabra or loose crystals scattered on the table and, with the warmth and flickering candlelight, it will add to the twinkly, cosy feel to your winter wedding.
---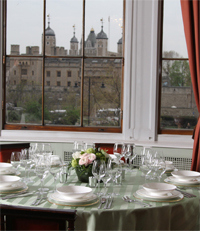 Easy access
Q. I'm on the hunt for a central London venue that will cater for all the needs of my large family and friends. We're lucky enough to have a full set of grandparents a-piece but they find stairs tricky, plus my nephew is in a wheelchair. What questions should I ask when visiting venues to ensure that all their needs are met?
A. Zoë Turner says: When choosing your venue(s) for your ceremony and reception, keep in mind that, if any of your guests are wheelchair users, it's imperative that they don't feel they are the cause of extra fuss. Ask the venue if they have a lift large enough to fit in a good-sized wheelchair, and whether there are steps elsewhere inside or outside the venue. If so, ask if they have ramps that are easy for staff to put in place quickly (i.e. are they kept next to the steps, behind a door or similar) without making the wheelchair user feel they are drawing attention to themselves.

Check where the accessible loo is and be sure to inform all the relevant guests in advance, so as to avoid delay and potential embarrassment. It's worth checking whether the person travels with a carer. If not, line up one or two of your ushers (they always need a job to make them feel useful) or another guest who knows them, to manoeuvre them around as needed. You don't want to worry about them on your special day and, of course, you want them to enjoy it as much as anyone else.
---
Baby boom
Q. I sent my invites out last week with what I thought was a comprehensive info sheet, but I now find myself besieged with queries about breastfeeding facilities, high chairs and kid-friendly meals. I'm clueless – what do I need to think about and organise for the parents and children attending?
A. Sarah Watts says: Welcome to the minefield of organising the most joyous day of your life. At times like this we can often lose sight of the actual celebration; the perfect day, in reality, is the coming together of family and friends to celebrate your union and your future life as a partnership. Babies being cooed over and children running around is all part of that family experience.

You don't mention where the reception will be; whether it's in the middle of a field with picnic blankets, a church hall or a stately home so it's difficult for me to offer comprehensive advice. I'd suggest, firstly, that you obtain a clear idea of how many little and very little guests will be attending. If there are two babies in arms, then finding a quiet spot for breastfeeding would, I'm sure, be greatly appreciated. If there are five children attending, organise little picnic style lunches with activities to keep them happy at the table.

But if at all possible, simply delegate. Ask a friend who is a parent to coordinate this aspect of the preparations. They'll know exactly what to do and a well-timed thank you in a speech will be enough to save you the headache of trying to keep everyone happy.
---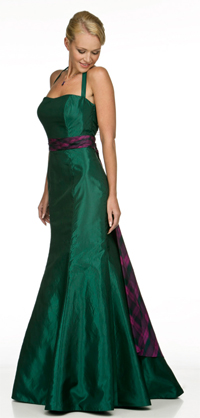 Match point
Q. I'm marrying a Scot and all the groomsmen will be in kilts but I'm finding it hard to find bridesmaids dresses that don't clash horribly with the tartan, which is burgundy and green. What would you suggest for my four best girls?
A. Joyce Young says: Being a Scottish designer, most of our brides are marrying grooms who will wear kilts. Tartan is a very strong look and I always recommend that you visualise the photographs in advance. I'd advise that your bridesmaids pick up one of the colours in the kilt. This makes a colour coordinated strong frame for you. Don't bring in too many other colours and don't choose pastels. Keep it simple and have your best girls matching up with your best men. You're the star so keeping the bridal party in dark colours will highlight your dress. You could also bring in some tartan into the bridesmaids dresses.
---
Contact our experts...

Joyce Young
Bridalware designer

Liz Inigo Jones
Florist

Sarah Balfour
Wedding planner

Sarah Watts
Children's accessories designer

Zoë Turner
Event manager
---