Book your dream honeymoon with Lolndon's Honeymoon Fixer
Canary Wharf-based Honeymoon and Holiday Fixer is breaking free from its franchise status and taking the business to dizzying new heights! Relaunched on the 3rd August, the business is no longer part of the Not Just Travel team, giving the team free rein to offer a more personalised service alongside the attractive pricing.
The wedding season is already in full swing, however statistics from TripSavvy.com show that September and October are actually the most popular months to marry. A staggering 99 per cent of traditional weddings are followed by a honeymoon, so the Honeymoon and Holiday Fixer has relaunched at the right time to cater for these couples.
The company is offering a special relaunch deal. Anyone booking with them can enjoy FREE lounge passes as part of their package, making for a stress-free start to one of the most romantic and memorable trips of their life.
The Honeymoon and Holiday Fixer is a travel consultancy run by Britt-Marie Monks. Britt has vast experience in the travel industry and a love of exploring exotic destinations. She uses her extensive knowledge to recommend hotels, tourist hotspots and flight companies, working hard to get the very best deals for her clients.
Specialising in honeymoons and luxury holidays, a bespoke package for each individual is created to ensure specific needs are catered for and that they will be treated to the holiday of a lifetime.
For advice on booking your dream getaway, contact the Honeymoon and Holiday Fixer on info@thehoneymoonfixer.com or call 07803 853 893 and let the team take care of the finer details allowing you to concentrate on logistics and packing!


Posted: Tuesday, 28 August 2018
<< View more news
---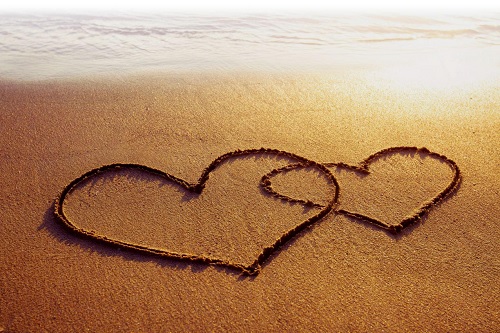 ---
When you are mulling over which gin to use for all your party and cocktail serves during your winter nuptials and Christmas and New Year Festivities choose award-winning Jawbox... read more
Posted: 14 December 2018
On the 19th January 2019 Richmond Hill Hotel is hosting a magical wedding showcase, giving you the chance to explore one of London's leading independent hotels.... read more
Posted: 13 December 2018
Britain's Best Bridesmaid is back for 2019! Did someone in your #BrideSquad go above and beyond to make your big day memorable for all the right reasons? Now it's time to reward them.... read more
Posted: 12 December 2018
Did you know that 95 percent of all proposals happen over the festive season.... read more
Posted: 11 December 2018
Here at County Wedding Magazine HQ we're getting excited about our upcoming County Wedding Events Signature Wedding Show at the Brentwood Centre!... read more
Posted: 10 December 2018
---