Ask the experts
Here is a selection of Q&As from Your London Wedding magazine. If you would like your question answered by our experts, please email it to editor@yourlondon.wedding.
To view more Q&A's on a different topic, please select one from the list below.
Hot topic: A very good place to start
From venue hunting to styling, our experts will guide you through your planning journey.
---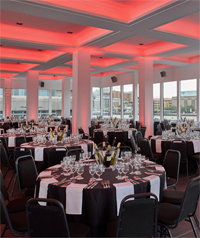 The wow factor
Q. We got engaged at Christmas so we're starting our wedding planning journey this year. What questions should we be asking on our venue tours?
A. Filipe Borne says: First of all, congratulations! Your wedding day is one of the most important days of your life, so finding a space that leaves a lasting impression is key.

There are so many questions you can ask, so before you head out on your tour ask yourself what do you want? Is natural flow from arrival at the venue to the main room without disruptions important? Do you want to have plenty of entertainment to wow your guests? Do you want mindblowing catering and perfect photo opportunities?

Once you've established what you want your day to look like, you can then find out more details – for example, if entertainment is the priority, you'll need to know whether a venue has space for a dancefloor or a performance. What entertainment is permitted and what's not? Are there noise restrictions in place?

Most importantly, you want to know that you can trust your venue and that they'll create your wedding vision, which is why a good events manager welcomes every question and are on hand, every step of the way.
---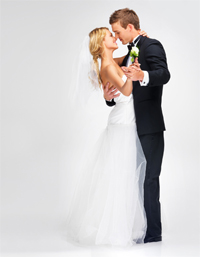 Dance off
Q. I really don't want our first dance to consist of my new hubby and I shuffling awkwardly round the dancefloor. What are your tips for a routine to remember?
A. Cliff Fernandes says: Your first dance as husband and wife should fill you with excitement and trepidation in equal measure. Most important of all is to enjoy your special moment in the spotlight rather than fret about which foot goes where.

Choose a song that means something to you both and reminds you of a special moment together. Once you've settled on your choice, book lessons with a choreographer – a minimum of two hours will give you a good grounding of steps and boost your confidence; five hours is ideal. It's best to start classes five to six weeks before the big day, and practice at home so you don't forget the moves.

Last, keep your routine short – three minutes is ideal, before inviting your guests to join you on the dancefloor.
---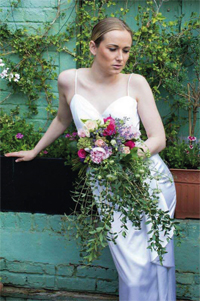 Style notes
Q. We've chosen an eclectic vibe for our big day but we can't decide whether, when it comes to our outfits, we should keep it classic or quirky. What's your advice – should the bride and groom's style fit with the overall theme?
A. Lara Audrey Ashley says: I definitely think you should take into consideration the theme of the wedding, if the bridal outfits don't match the overall vibe of the big day, they could appear completely out of place. Having said that, be careful of letting a theme take over your wedding, you still want the main focus to be the bride and want to avoid wearing anything that looks like a costume! When I'm designing a bespoke dress for a client or styled shoot, I like to have as many details about the day as possible; they will certainly influence and inspire my design direction.
---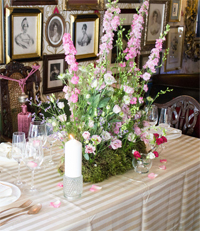 Flower power
Q. I want our flowers to make a real statement. What can you recommend for a focal feature that will have the wow factor?
A. Davina Mcfarlane says: An elegant focal feature can totally transform a room. A statement hanging floral arrangement with an array of flowers at the entrance makes a great first impression and adds to an overall sense of grandeur. Your focal feature should complement the overall styling of the wedding tables and floral centrepieces for a real wow factor. The hanging arrangement could bring out a feature that's already in the room such as a chandelier surrounded by roses; they're a romantic classic flower that's pretty and timelessness.
---
Contact our experts...
Cliff Fernandes
Dance instructor
Filipe Borne
Venue manager, The River Rooms
Lara Audrey Ashley
Designer
---