Ask the experts
Here is a selection of Q&As from Your London Wedding magazine. If you would like your question answered by our experts, please email it to editor@yourlondon.wedding.
To view more Q&A's on a different topic, please select one from the list below.
Hot topic: Planning perfection
From wow-factor invites to gift lists, our experts advise on the details that make a day
---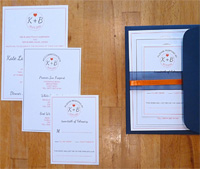 Paper trail
Q. We got engaged over Christmas and we've already found a date and set a venue but now I'm stuck – what should our stationery budget be and when should we send out the invites?
A. Natalie Schwartz says: Firstly, congratulations on your engagement. Planning your big day is an amazing experience.

In terms of a budget for your wedding stationery, it's important to understand that, when you work with a small business, the price of your stationery not only includes the printing of the cards but also creativity of the designer and the man-hours they put into making your wedding paper exactly as you envisioned it.

Traditionally, invitations go out about six to eight weeks before the wedding as this gives guests plenty of time to clear their diaries and organise their visit. But there's no harm in being excited for your guests to see your beautiful wedding stationery and sending them out earlier. If you've chosen a date in peak holiday season, it may be worth sending out a save-the-date as soon as possible as many families book their holidays as early as January.
---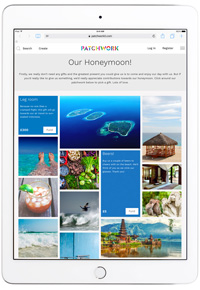 Holiday of a lifetime
Q. We've lived together for years so we don't need towels or dishes but I'm not sure about the idea of asking for cash. What we really want is help paying for our honeymoon. Is there a nice way to phrase this?
A. Olivia Knight says: Absolutely! You should think about using an online honeymoon fund. That way, you can ask your wedding guests for money to put towards your dream trip, in a way that's personal and fun – unlike asking for cash in an envelope. And you can collect the funds direct into your PayPal or Stripe account so you can spend it wherever you like and whenever you're ready to book your trip.

The best thing about using a honeymoon fund is that you'll have the opportunity to explain why you'd prefer cash gifts, tell your guests exactly what their money will be put towards and express your heartfelt gratitude for any present you are given – large or small.
---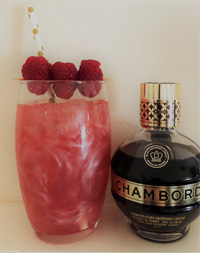 Chin chin
Q. We've chosen an unconventional time table for our big day, with a drinks reception before the ceremony and then an extended cocktail hour before dinner in the evening. While we're planning to serve fizz preceremony, we wanted something more unusual for our cocktail hour – what will get our guests talking?
A. Victoria Wicks says: Incorporating a cocktail hour into your wedding timetable is a fabulous way to begin the celebrations. Light and refreshing cocktails are ideal to be served pre dinner.

Gin makes a perfect aperitif offering several variations to keep everybody suitably refreshed. Gin is enjoying a renaissance and will get all your guests intrigued. If your venue will allow, a specialised horsebox bar is guaranteed to create a real talking point.

Some of our favourite cocktails are the Floradora, incorporating gin, raspberry liqueur, lime juice and ginger ale – delicious and very easy to drink, the flavours in this cocktail all balance out beautifully; a G&T Royale for the fizz lovers among your guests; and a simple but sophisticated Gin & IT. The addition of beautiful garnishes and even shimmer powders are all ways to add an extra special touch.
---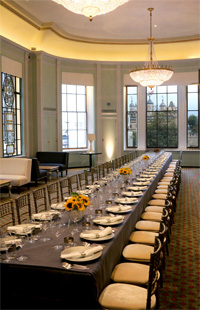 Start at the very beginning
Q. We got engaged over Christmas but when it comes to planning, we're novices and don't even know where to start – what would you advise?
A. Zoe Turner says: First, sit down together and work out what the priorities are for your wedding day. Once you've decided what's important to you, build everything around that.

Many brides make the mistake of viewing an empty venue and are then surprised, when all the tables, chairs and dancefloor are in place, how much smaller the available space is. Ask the venue manager if you can take a peek during the set-up of another wedding or similar-sized event.

Hire an event manager, which is not always the same as a wedding planner. A planner helps with ideas and access to specialist suppliers but is not always obliged to be there on the day. Having a professional there at the wedding to liaise between you, the client, and the venue management and caterers will help ensure everything happens when it's supposed to happen. Often this person will also act as an MC (Master of Ceremonies) but not always.
---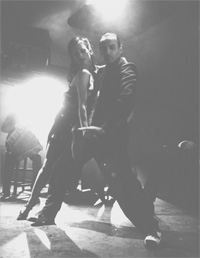 Let's dance
Q. We both have two left feet and we need help with our first dance – STAT. Realistically, how long would it take a pair of total beginners to learn a simple dance routine?
A. Federico Mazandarani says: No one has two left feet, you just don't know your left from your right! A good dance teacher can help with body coordination and overcome any concerns. The style of dance you choose will influence the time it takes to learn a routine. For example, tango requires a good understanding of your left and right but the rest is stylish walking around the dancefloor and projecting confidence as if you know everything you need to know. A minimum of six and maximum of 10 lessons gets people through 99 per cent of the time.
---
Contact our experts...
Federico Mazandarani
Dance teacher
Natalie Schwartz
Stationery designer
Victoria Wicks
Mobile bar hire
Zoe Turner
Events manager
---