Ask the experts
Here is a selection of Q&As from Your London Wedding magazine. If you would like your question answered by our experts, please email it to editor@yourlondon.wedding.
To view more Q&A's on a different topic, please select one from the list below.
Hot topic: Royal wave
From wow-factor event design to a cake fit for a king our experts go all out
---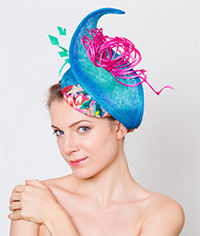 Hats away!
Q. I've been invited to a wedding where hats are de rigueur but I have to confess that I have zero idea of the etiquette involved. Does a fascinator count? Do we take them off at dinner? Help!
A. Katherine Elizabeth says: I have a few tips for you when attending a wedding with your hat. First, take your cues from the mother-of-the-bride; if she takes her hat off at dinner you must take your hat off, however if she keeps hers on you must keep yours on.

If you're close to the family, try to find out what colour the mother-of-the-bride is wearing; you don't want to turn up in the same colour as she should stand out.

Similarly, try to not wear white to the wedding as you don't want to compete with the bride, she must also shine on the day.

Don't wear anything too small because hats should be celebrated at weddings, however the hat should not be wider than your shoulders also, if your hat is too wide, the waiter or waitress won't be able to serve you properly at dinner.
---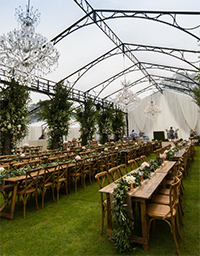 The day after
Q. We're staging a two-day celebration in a marquee and really want to create a different feel on the second day – a more relaxed vibe once the formalities are over. How can we achieve this with minimum set-up?
A. Sue Barnes says: The key to creating the wow factor is concentrating on the whole picture to surprise and delight your guests. A wonderfully different and relatively inexpensive way of transforming the marquee, for example, is to turf the entire floor using real grass.

This is a resoundingly effective way to create a point of difference, resulting in a quintessentially English, relaxed garden party feel. If done overnight before the dayafter celebrations kick off, it will cover up all spillages and alcohol remnants from the night before too! Prices will vary according to the size of the marquee.
---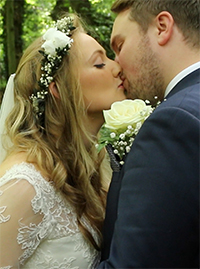 Film buff
Q. I love the idea of a wedding video but our budget is tight. What are the options, assuming we can't afford full-day coverage?
A. Holly Cassidy says: If money is an issue, don't decide against a video altogether. I honestly can't recommend having some form of video documentation for your day enough. They say pictures speak a thousand words; a video captures every expression, every emotion, every tear and every laugh.

Something I've found works beautifully in the past, if a couple can't afford my services for the whole day, is the following package: I arrive on the day at the same time as guests arrive at the church, then film the entire ceremony, followed by footage of the couples' photo shoot (if they're having one). This would bring to an end my filming services however, for the rest of the day (and in the morning while the various parties are getting ready), where possible the couple can film using their own equipment, be that a GoPro, iPhone or a camera, if they have one. I suggest they give one guest the responsibility of tracking where the camera is but allowing it to make its rounds between guests, getting some beautiful, intimate footage and a true sense of the day. 'Shoot it yourself', if you will. Once the day is over, the couple can send me their footage and I'll edit it for them, along with my footage of the ceremony. Depending on the location of the wedding, this option will reduce the price of one of my videos but still provide the couple with timeless footage and memories.
---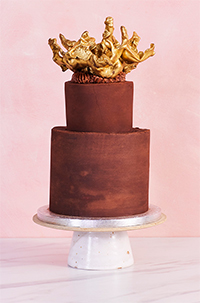 Bake off!
Q. My husband-to-be and I are planning a sit-down meal but we thought it would be fun for guests to choose their pudding from 'dessert stations'. Can you suggest a foodie theme that could work across our cocktails, cake, coffee and petit fours and get guests talking?
A. Aaron Gilpin says: I think botanicals and florals can be really cute for a wedding, especially in spring and summer. You can infuse cocktails with them and they can feature in the flavour and design of the cakes and desserts too. It's a wonderful way to have something really delicious that's also visually stunning and creative.
---
Contact our experts...
Aaron Gilpin
Photographer
Holly Cassidy
Wedding videographer
Katherine Elizabeth
Milliner, Katherine Elizabeth Hats
---