Ask the experts
Here is a selection of Q&As from Your London Wedding magazine. If you would like your question answered by our experts, please email it to editor@yourlondon.wedding.
To view more Q&A's on a different topic, please select one from the list below.
Hot topic: Style notes
From make-up to finding your dream dress, our experts are on hand to solve your fashion faux-pas
---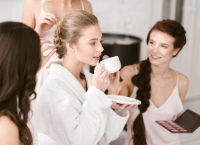 Make it up
Q. Our wedding budget is running low and I was wondering whether it would be rude to ask my maids and wider bridal party to contribute to their hair and make-up on the day? What's the general etiquette?
A. Mariya Kiani says: The answer really varies by wedding, meaning you'll have to spend some time thinking about your bridesmaids and your own budget and expectations. Of course, weddings are costly for any couple and usually the bridal party will chip in for expenses here and there.

As coordinated dresses and shoes are usually a must for the role, makeovers are a much easier ask if you're running out of budget. Remember that professional beauty services are considered a luxury for a wedding day, despite becoming more of a common feature in recent times.

If you're going to request that your bridal party contribute to anything, hair and make-up on the day would probably be the best way to go. It's also reassuring to remember that your bridal party is made up of your nearest and dearest. In this case, don't worry about what is traditional for a bride to cover for her bridesmaids, and just be as open and transparent with your bridal party as possible!
---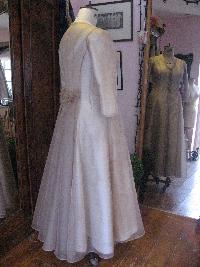 Personal service
Q. I've been searching for my dream dress but I just can't find anything I like so I'm considering going the bespoke route. Can you talk me through the process?
A. Catherine Shaw says: The process starts with an informal consultation where I gather enough information to form an idea of what it is you're looking for in a wedding dress – so style, fabrics, colour etc. Designs are drawn up and, once approved, a toile is made out of calico to the exact design of your dress.

At the next fitting, I make alterations to the toile so that it fits perfectly and can tweak the design. After, I cut out the dress in your chosen fabric and then the magic begins.

There will be four to five additional fittings to ensure the dress fits perfectly. Over the course of a few months, you can see your dream dress beginning to take shape.
---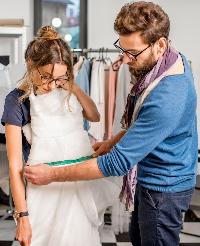 The perfect fit
Q. I bought my dress and had it professionally altered at the store but it doesn't fit me properly and they are refusing to do any complimentary alterations. Do I have to pay for alterations or are they obligated to provide this as part of the service?
A. Sarah Garner says: If the boutique has failed to provide the service that you have agreed with them or failed to provide the service with reasonable care and skill, you would be able to argue that they have breached the contract under the Consumer Rights Act 2015. The store would be required to provide the service that you have paid for at no additional cost. This would not be the case, however, if the shop has made the alterations as agreed, and the bride had changed her mind about those alterations.
---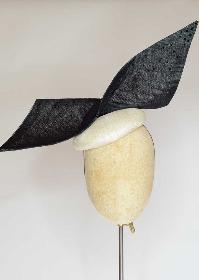 Keen on green
Q. I'm keen for my wedding outfit to be eco-friendly so I want to be able to wear it again. How can I tread the line between commissioning something that's special but doesn't scream 'wedding' ever after?
A. Georgina Abbott says: Rather than commissioning something in white or ivory, which immediately suggests bridal, choose a colour that matches your bridesmaids or the wedding colour scheme. Metallic shades are another good option as they are neutral and never go out of style.

If you want to stick with traditional ivory or white, then mix in some black with subtle details such as crystals or beading for a classic monochrome look that will go with lots of outfits afterwards.

Another bridal classic is the birdcage veil. Instead of a standalone veil, ask your milliner to design one attached to some sort of base or cocktail hat. It's a look that was seen on lots of guests at the Royal Wedding and could be worn to a day at the races afterwards.

Ultimately, choose something you love and you'll want to wear again and again, no matter what the occasion. We offer a retrimming service, so if you're concerned your hat or headpiece still looks too bridal after the wedding you can always come in and see us for ideas on how to re-style your hat.
---
Contact our experts...
Catherine Shaw
Allbone and Trimit
Georgina Abbott
Atelier Millinery
Mariya Kiani
Makeup artist
---