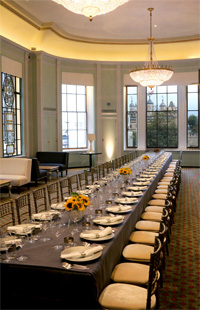 Start at the very beginning
Q. We got engaged over Christmas but when it comes to planning, we're novices and don't even know where to start – what would you advise?
A. Zoe Turner says: First, sit down together and work out what the priorities are for your wedding day. Once you've decided what's important to you, build everything around that.

Many brides make the mistake of viewing an empty venue and are then surprised, when all the tables, chairs and dancefloor are in place, how much smaller the available space is. Ask the venue manager if you can take a peek during the set-up of another wedding or similar-sized event.

Hire an event manager, which is not always the same as a wedding planner. A planner helps with ideas and access to specialist suppliers but is not always obliged to be there on the day. Having a professional there at the wedding to liaise between you, the client, and the venue management and caterers will help ensure everything happens when it's supposed to happen. Often this person will also act as an MC (Master of Ceremonies) but not always.