Editor loves...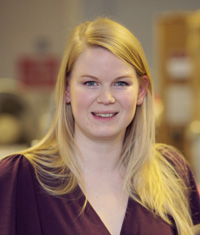 Georgina x Doesn't real bride Aimee look a picture in her princess-style gown? Aimee's dress hunt got off to a false start, as she explains, "Like many brides, I think I ended up with a dress that was the opposite of what I thought I wanted. Before I'd tried on any gowns, I thought I wanted a Boho style that didn't look too 'bridal'. I don't know who I thought I was kidding. I ended up with a high-neck satin dress with a huge tulle skirt – I couldn't have looked more bridal."
Image courtesy of www.olegssamsonovsphotography.com
If you like this, check out more inspirational ideas for your wedding.