SASSI HOLFORD UNVEILS 2019 COUTURE WEDDING COLLECTION WITH ITA WEDDINGS
ITA hosted a couture bridal spectacular to reveal Sassi Holford's 2019 'Enchanted' collection on Thursday 1st November, 2018. Over a glamorous evening, the wedding industry elite joined guests at the iconic Stationers' Hall in London, bringing brides together with the best in bridal, both timeless and trend-led, under one elegant roof.

Entry was by invitation only, gathering over 100 guests who marvelled at the sights. A showcase of fashion, food and fun, Stationers' Hall was transformed into a bridal haven. Guests arrived in the quaint cobbled courtyard, where lanterns lit their way to the secret garden and delightful hidden church.

Sparkling Prosecco and an enchanting selection of mouth-watering canapés, created by first-class caterer CH&CO, were relished. Executive Chef Karen Poynter and Head Chef Michal Kobus created an entirely vegan menu, perfectly fitting on World Vegan Day. The flavour and presentation were exquisite; dishes included cauliflower bhaji, Jerusalem artichoke dumplings, mushroom gyoza and triple cooked parsnip chips.

Urban Soul Orchestra created a delightful live soundtrack before guests took their seats for the launch of Sassi's 2019 'Enchanted' collection. Florist Peppermint Poppy transported guests into an enchanting, romantic forest woodland. The grand hall was dressed in beautiful cherry blossom trees, rustic woodland table pieces, fresh flowers and candles.

Host Olivia Parrott from ITA Weddings introduced the evening, her passion for wedding and events evident. Her energy and enthusiasm transpired throughout the event.

The salon show was electric and didn't disappoint. Sassi's dresses were enchanting, elegant and quite simply stunning. The collection focused on light and texture, to see the uniqueness of each dress in motion had guests wowed from start to finish. The show closed with a rousing applause with Sassi and her models taking centre stage.

The three-metre mirror gin bar was then declared open, serving elderflower and pink gins with delicate garnishes. The interactive dessert table then took a stage of its own.

Karen Poynter and her team wowed guests with a mystical and magical edible woodland garden. Dry ice enchanted guests creating a mist which drifted across a show stopping fairy-tale forest, edible pebbles and shimmering honeycomb steps led you through the garden of sweet treats including; edible meringue flowers, candy floss, poached pear and giant toffee apples. Karen says, "This was an exciting experimental event, bringing the feel of the Stationers' Hall garden from outside to inside. Autumnal seasonal ingredients are incredible to work with right now and the aim was that the food and drink would match the beauty of the Sassi Holford Enchanted Collection and it most certainly did that".

Wedding industry experts then shared their personal tips and advice with brides, offering insight into finding the perfect dress, venue, caterer and accessories to complement their wedding style.

Fabulous hand-picked partners included 'Wedding Cake Designer of the Year', Rosalind Miller. Emmy London's luxurious bridal shoes, hair by Carmichael & Moniak, make up by Kyra Valentine and admired photographer, Douglas Fry joined the prestigious selection of vendors.

Award winning Olivia Parrott from ITA Weddings reveals, "The atmosphere was divine, the venue utterly stunning, the dresses breath takingly elegant, the food and drink exquisite, it is a pleasure to work with such first class wedding partners".

With a collection of the most iconic wedding venues in London, including Kensington Palace, Old Royal Naval College, Haberdashers' Hall and ZSL London Zoo, Olivia is indeed the lady in the know.

Guests left inspired and informed, laden with bespoke goodies including hand-made vegan fudge and chocolate brownies, keen to kick-start their wedding planning. Sassi Holford concludes, "Such a pleasure to show case my Enchanted Collection in London at Stationers' Hall, in a truly enchanted secret garden. A stunning backdrop which complemented my designs perfectly. ITA Weddings are perfectionists in all they do, their attention to detail and thought in every aspect of the planning was incredible. CH&CO made their vegan menu look like art work, delicious and thrilling. A fabulous success, I loved every minute."


Posted: Tuesday, 6 November 2018
<< View more news
---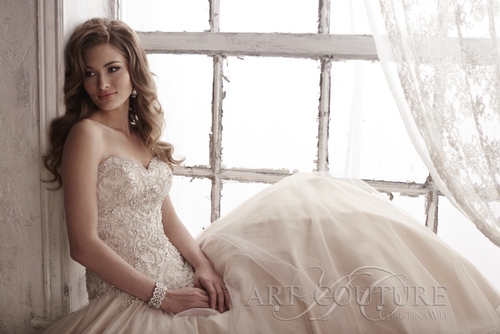 ---
On Friday 22nd February, 2019 The Ned hosts its 2019 Wedding Showcase.... read more
Posted: 15 January 2019
Our beauty editor, Kelly Andrews sat down with Ruby and Rhiannon to talk wedding health, nutrition and the occasional treat!... read more
Posted: 14 January 2019
Genuine kindness matters... but before you can be kind to others it helps if you can be kind to yourself especially during stressful times of your life like planning a wedding!... read more
Posted: 14 January 2019
You've said 'yes' to the love of your life – and the beautiful ring – and now you'll both be in full wedding planning mode, so pop along County Wedding Events Signature Wedding Show at Mercedes-Benz World.... read more
Posted: 14 January 2019
Looking for a 'Thank you' gift for your bridesmaids? Online jewellery retailer, jewellerybox, have over 10,000 unique pieces of sterling silver & 9ct gold jewellery for you to choose from.... read more
Posted: 8 January 2019
---