Lauren and Rob embraced the 'urban green' throughout their London big day.
Lauren Grew, 32, married Robin Lewis, 31, at St Stephen's Church followed by a reception at Clapton Country Club on 19th May, 2018.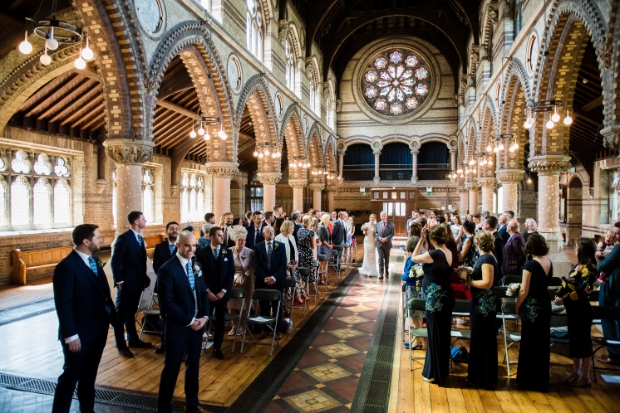 St Stephen's is a decommissioned church that's been lovingly restored. We both loved the architecture, although not as much as our dads did!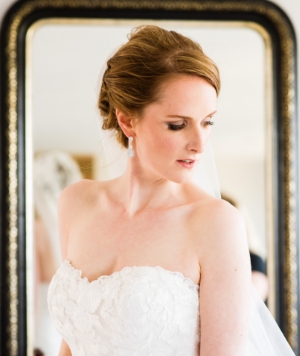 For my dress, I tried to be open-minded and visited three boutiques, trying on a variety of styles before I found the one. I loved it the minute I stepped into it.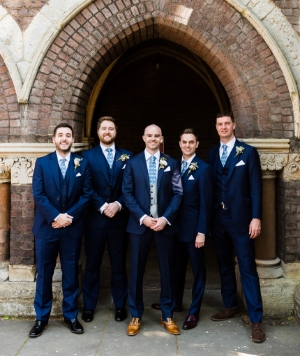 "It was good fun shopping for suits with my groomsmen and I enjoyed designing my tailored suit." – Rob
Clapton Country Club was better then we could have imagined. The space is perfect and there's a huge disco ball.
For my bouquet, I chose a mix of peonies, roses and natural foliage in dusky pinks, purples and light greens.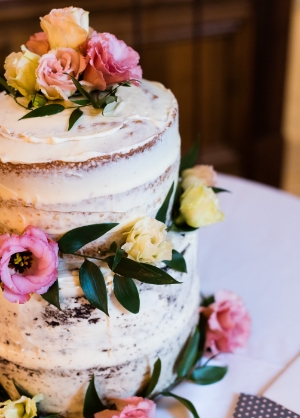 We first tried a cake by our cakemaker Stephanie of Van Dough at a friend's birthday party. I call it the Bruce Bogtrotter cake because I watched my nowhusband and his best man stand next to the cake table and eat it with their bare hands. Long story short, when we got engaged, she was the obvious choice!
We hired a seven-piece band for the reception – they were amazing and came down off the stage to join the party.
My bridesmaids wore floor-length gowns with an illusion neckline and peacock detailing in a rich blue.
Our photographer Fiona captured so many hidden moments in the day – the photos are amazing.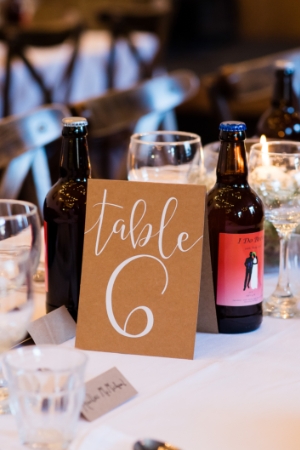 Rob and his best man brewed the beer we gave to our guests as favours.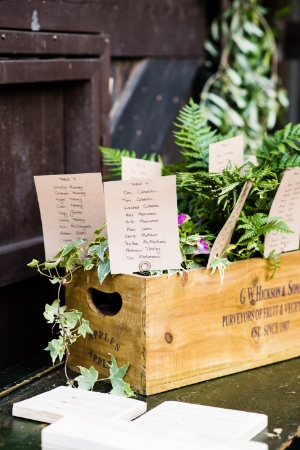 I made our tableplan from an old apple crate filled with plants. This is the most crafty I've ever been in my life.
Lauren and Robin's contact book