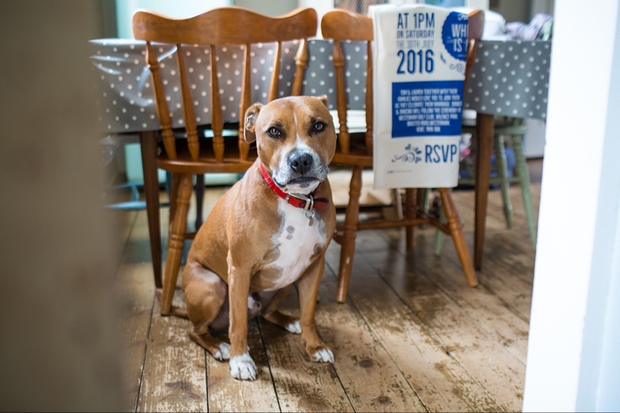 Weddings are expensive so transforming any element of your summer wedding for something that can be kept is a true win-win.

"Zero waste is a philosophy that encourages the redesign of resource life cycles so that all products are reused and no rubbish is sent to landfill"

As we learn more about the impacts of choices on the environment, we see couples making more responsible choices. If you send your guests something practical that they can use later, like a wedding tea towel invitation or thank you gift, you are one step closer to having an eco-friendly wedding.

The Original Wedding Tea Towel suggests the ultimate way to zero waste your wedding invitation, save the date or favour, and here's how:

1. REDUCE Of course, there is the tea towel itself. It's not going to end up straight in landfill like most other invitations, it's something your guests can actually make use of every single day. Your invitations are the first memory that you're going to create of your incredible day, so why not send something your guests will never forget, a cotton tea towel with your information on it makes for the most unique wedding invitations. After the event, you can hang the invites just casually in the kitchen as tea towels. Use it as an apron, protect your outfit on your big day and then forever more.

2. REUSE Venue decorations. Hang them, frame them or use them as a guest book. The string or ribbon, snip it off and it can be reused for something else. You guests might not need it today or tomorrow however, sometime they'll find the perfect use for it. You can reuse one of your invitations as your guest's book on your wedding day, frame it and you've got yourself a gorgeous memory hanging on your wall to make you smile every day.

3. RECYCLE The boxes or envelopes you send your invitations out in can be recycled, (or reused for that matter) and if you're really on your game then you could use recycled packaging so that's double world karma points for you. You can turn your wedding tea towel into a wall art or cushions - when the designs are beautiful, it sure makes sense! You may also use your wedding tea towels as blankets. A blanket, cool, cotton baby cover up for the summer months, this could be handed down for generations. Talk about a forever memory.

4. CREATE MEMORIES The days of sending guests home with personalised favors they'll eventually throw away are long gone. Wedding tea towels are sustainable, modern and unique options your guests will actually use invitations that will last forever. You can also turn your wedding tea towel into a memory bear for your little guests at the wedding. You can use wedding tea towels as favours / thank you as well! Sure everyone enjoys a chocolate on their place setting but once that's gone, it's gone and forgotten. Roll them up and tie a pretty bow and leave our unique wedding tea towels as a lovely gift on the table for your guests. Or pop them in the post after the wedding as one final, eternally lasting, thank you to everyone you love for sharing your day! (they'll never forget your anniversary!) Wedding tea towels are the most unique invitations your wedding guests have ever received, besides a great way to thank the environment too. Think green when planning weddings, the earth is counting on you. Sustainable weddings are here to stay!

Contact: www.weddingteatowels.co.uk
Get social: Facebook @weddingteatowels | Twitter @weddingteatowel | Instagram @weddingteatowel


The newly launched Mayfair space will be the first Duck & Dry salon to add to...
Don't miss out on one of the biggest wedding shows in the area
What's hot and what's not as revealed by American Express
Be our guest: Give your guests a keepsake they'll cherish forever with Vanilla Reindeer's new personalised favour bags