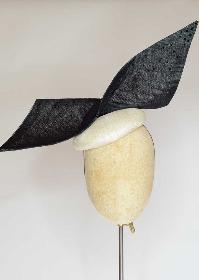 Keen on green
Q. I'm keen for my wedding outfit to be eco-friendly so I want to be able to wear it again. How can I tread the line between commissioning something that's special but doesn't scream 'wedding' ever after?
A. Georgina Abbott says: Rather than commissioning something in white or ivory, which immediately suggests bridal, choose a colour that matches your bridesmaids or the wedding colour scheme. Metallic shades are another good option as they are neutral and never go out of style.

If you want to stick with traditional ivory or white, then mix in some black with subtle details such as crystals or beading for a classic monochrome look that will go with lots of outfits afterwards.

Another bridal classic is the birdcage veil. Instead of a standalone veil, ask your milliner to design one attached to some sort of base or cocktail hat. It's a look that was seen on lots of guests at the Royal Wedding and could be worn to a day at the races afterwards.

Ultimately, choose something you love and you'll want to wear again and again, no matter what the occasion. We offer a retrimming service, so if you're concerned your hat or headpiece still looks too bridal after the wedding you can always come in and see us for ideas on how to re-style your hat.
Georgina Abbott
www.ateliermillinery.com