Ask the experts
Here is a selection of Q&As from Your London Wedding magazine. If you would like your question answered by our experts, please email it to editor@yourlondon.wedding.
To view more Q&A's on a different topic, please select one from the list below.
Hot topic: Problem solved
From exclusive-use venues to safe-as-houses post boxes, our experts solve your planning dilemmas
---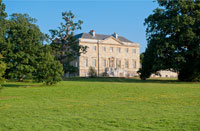 What's in a name?
Q. We've just got engaged and are starting to search for a venue but I'm a little baffled by the terminology. Can you outline the advantages of 'exclusive use' for me?
A. Francessca Cribb says: Firstly, let us be among the first to congratulate you on your engagement. Choosing a wedding venue that's right for you both, and the style of wedding you wish to hold, is essential. The advantage of hiring a wedding venue on an exclusive-use basis, is that you, your family and friends will have the luxury of being the only party at the venue on that day. Not only will your privacy be guaranteed, but you'll also gain the full attention of the staff, and have exclusive use of the whole house, bedrooms and grounds for the duration of your hire. At Bijou Weddings we offer our venues exclusively for 24 hours, giving couples the opportunity to relax and enjoy their day, from pre-ceremony, to a home-cooked breakfast the following morning.
---
Scent of success
Q. I love the idea of weaving scent through my day but how does it work in practice?
A. Amanda Cannock says: Scent will add another dimension to a wedding, enhancing the theme and style of the occasion. Every bride should have a signature scent for their wedding day; a perfume that will instantly transport them back to the magic of the day whenever they wear it. A bride's scent should be stronger than usual, however not overpowering. To prolong the scent, brides can layer multiple products from the same fragrance collection. Prior to the wedding, the bride's chosen fragrance can be used to scent the wedding invitations by misting a little eau de parfum over the invitation and inside the envelope.

The ceremony and reception venues should be dressed with a cluster of candles and fragrance diffusers, while a room and linen mist should be spritzed as required in the room. The corresponding hand lotion and wash should be placed in the bathrooms for guests to enjoy. After the wedding, a gift from the chosen fragrance collection would make the perfect wedding favour for the bridal party and guests. During the honeymoon, brides may pack the eau de parfum to bring the signature
scent on their journey.
---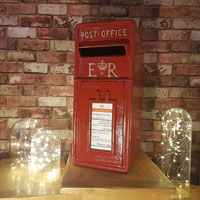 Love letters
Q. We've asked guests for contributions towards our honeymoon in lieu of gifts so we want a safe place to stow cards on the day as our venue is open to the public – what is your advice?
A. Amy and Ian says: Our advice would be to get a post box that is sturdy and lockable so that your cards and gifts from your guests are together in a safe and secure place. You'd have a key to gain access when required. There are various colours of post boxes available so you can easily match your wedding's colour scheme. They can be displayed with flowers, candles or lights in any way that you wish. You can usually request a personalised insert in the front, which will include both bride and groom's names, where the wedding is taking place, the date of your wedding and where you'd like gifts that are too big for the post box to be stowed. You can edit the insert to include any extra information you like and it makes a lovely keepsake after the day.
---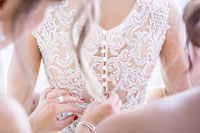 Help! I need somebody…
Q. My best friend lives abroad and I'm feeling her absence keenly now I'm planning my wedding. While I don't want to hire a fullon wedding planner, I'd like some help and support – is there such a thing as a professional best bud?
A. Ava says: Absolutely. One of my all-time favourite parts of my role as a wedding PA is seeing the bride's dress before anyone else. That's the epitome of a professional best bud. You should aim for an independent wedding PA or planner, as they will be able to provide the personal service you're looking for.

Find someone who shares their life with you in their marketing efforts, someone who comes across as authentic. Better still, interview them. Are they genuinely in love with weddings? Do their eyes light up when you tell them your love story? If you answer 'yes' to these questions, and they offer bespoke or ad-hoc services, then they're exactly who you need. They are the planners that will lift you up and empower you, they'll make you feel as though you've been friends for years and what's better than having a professional wedding-obsessed BFF during the planning process? I'm not sure there is anything better, except perhaps your spouse to be!
---
Contact our experts...
Amy and Ian
Post Box Hire
---